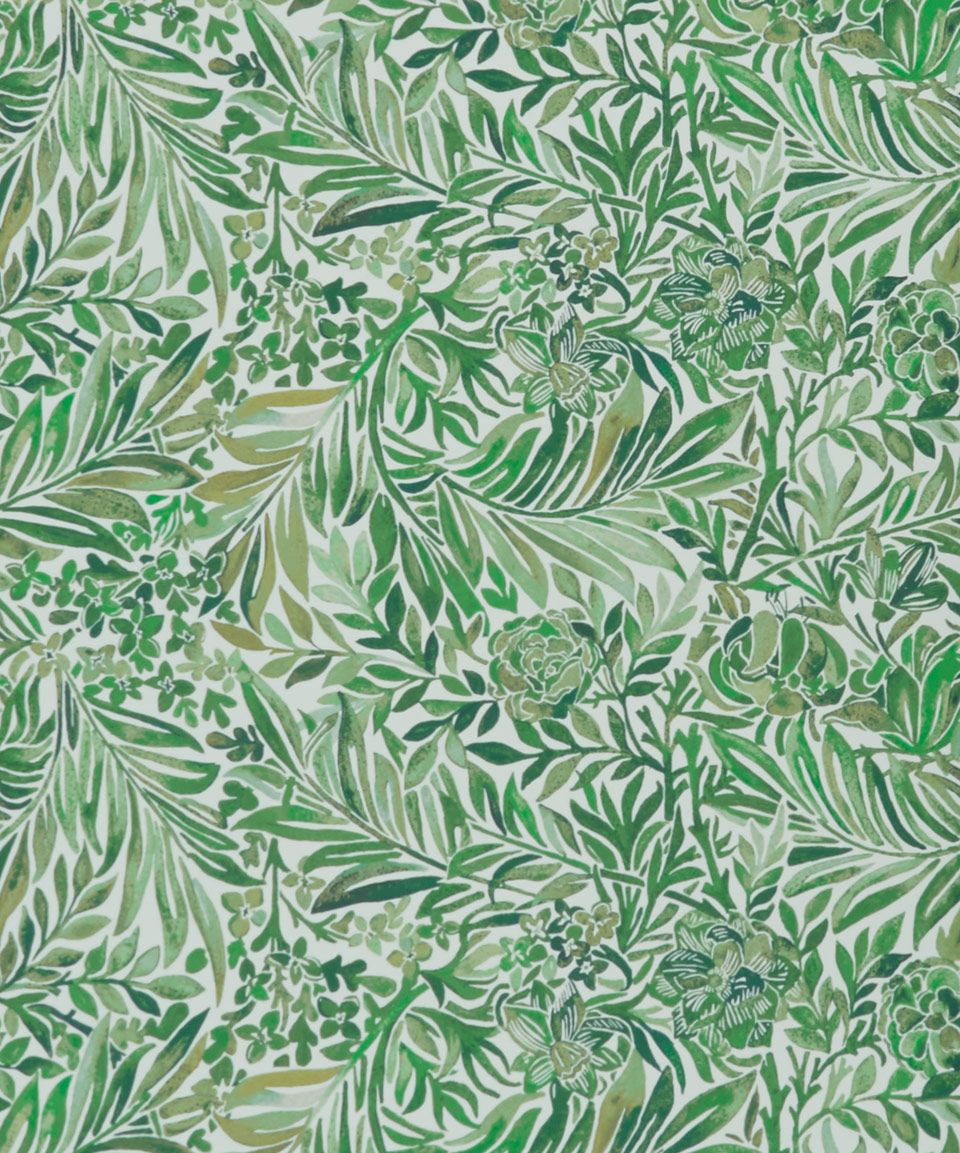 INSPIRATION Ständigt dessa slingrande gröna världar! Jag kan bara inte motstå dem. När nu arbetet i trädgården mer handlar om att rensa bort visset, dela och flytta runt lite perenner än storslagna planer, så är det ju inomhus tankarna spinner iväg om hur bäst man boar in sig inför vintern. Bort med de ljusa väggarna och låt mig bli omgärdad av det gröna – lätt i tanken, men jag har lite svårare för att ta nästa steg. Om jag faktiskt skulle ge mig på att tapetsera ett helt rum med lianer torde Libertys Wallace Secret Garden vara första valet. Den är bara helt underbar.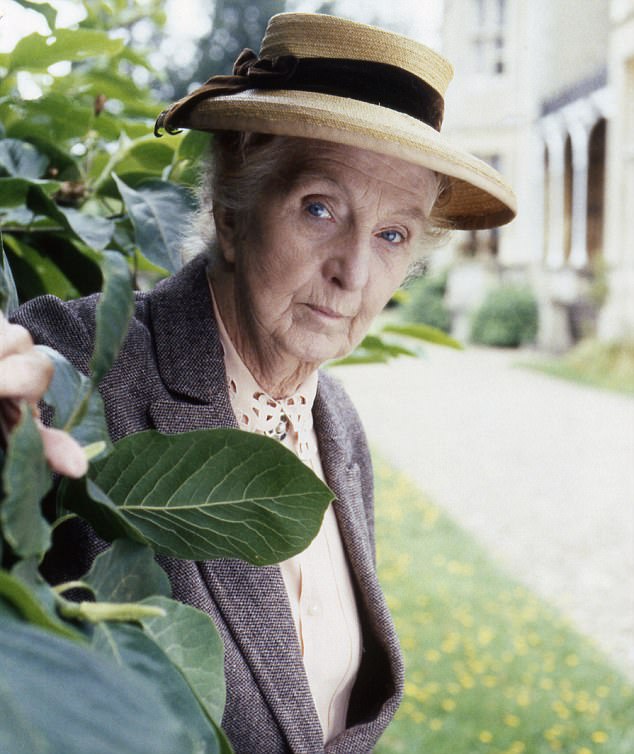 EYES ON Jo, det är nog så att jag om jag levt ett tidigare liv, så har det alldeles säkert varit i Storbritannien. Försöker dra mig till minnes när jag blev anglofil, och det bör ha varit under de där första resorna i tonåren, och ännu ett starkt minne är när jag såg A Room with a View på bio – därefter var det så att säga kört. Som innerlig anglofil håller förstås allt som faller under genren British Crime en särskild ställning. La grande dame var nog ändå Agataha Christie, och åtaliga är de filmatiseringar som gjorts efter hennes böcker. Jag har alltid föredragit Poirot fram för Miss Marple, med ett undantag. De filmer som spelades in under sent 80-tal med Joan Hickson som den kluriga damen är av toppklass. Måhända är de inte så glamorösa som de senare versionerna, men skådespelarinsatserna och den lite mer kusliga känslan i dessa äldre filmer gör dem ett snäpp bättre. För att inte tala om vinjettmusiken som går att lyssna på här.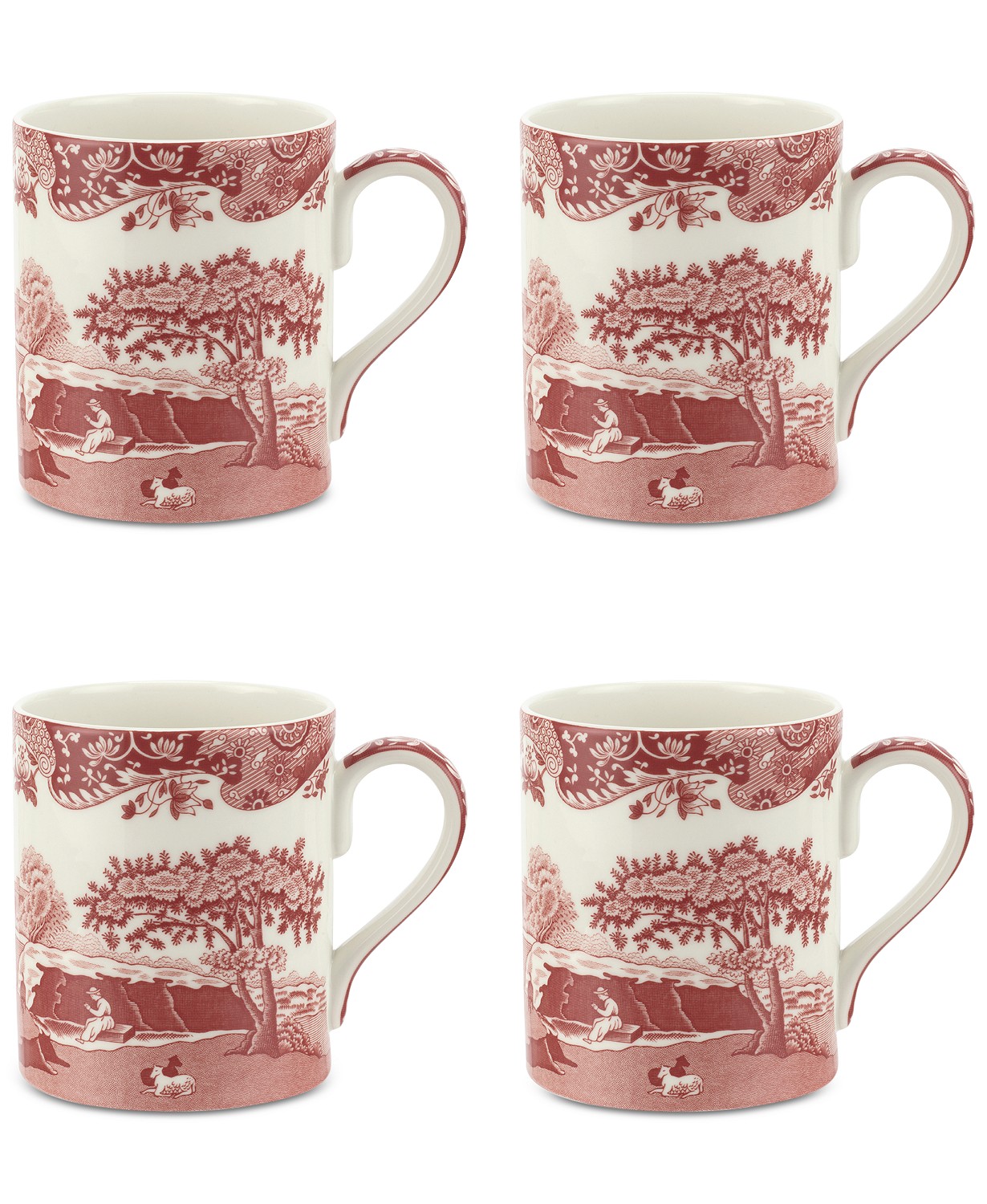 MY PRECIOUS Det är förkylningstider, och jag har inte sluppit undan. Alltså dricks det ännu mer te, och det är något visst ändå att dricka ur Spode porslin. Motiven är ljuvliga och likaså godsets färgintensitet och kvalitet.Lagom till höst och jul kommer nu den klassiska Italian serien i en dämpad röd nyans. Blir svårt att låta bli en mugg  – få se om den köps in av någon svensk återförsäljare. Än så länge går den att hitta tex här.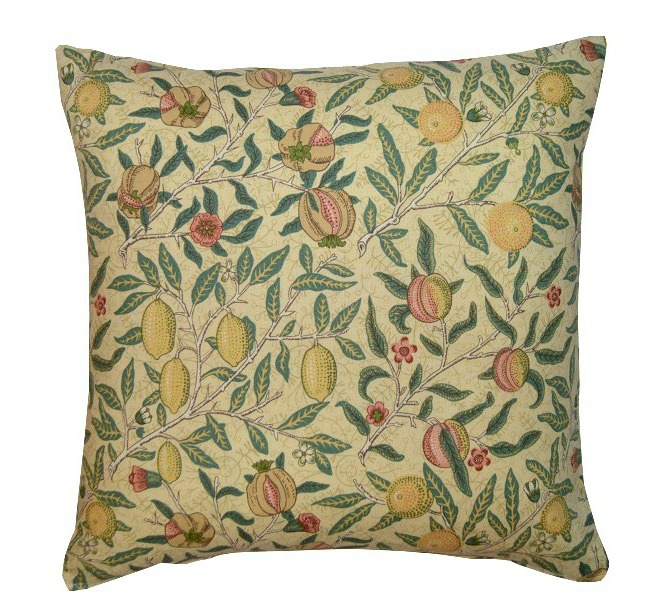 AMORE Precis när man kanske trodde att William Morris febern hade dämpats något, och ja, jag var ganska mätt på dessa mönster där ett tag där de scrollades förbi i sociala medier, är han dubbelt aktuell här i höst. Dock är det väl  ändå så att när något är sådär in i bänken bra, kan man alltid se nya dimensioner och göra något eget av det. Min vän Weronica är en riktig Morris fantast, och har berättat både om utställningen på Millesgården, och H&M:s samarbete med det urbrittiska företaget. Jag för egen del suktar efter en kudde i mönstret Fruit Minor.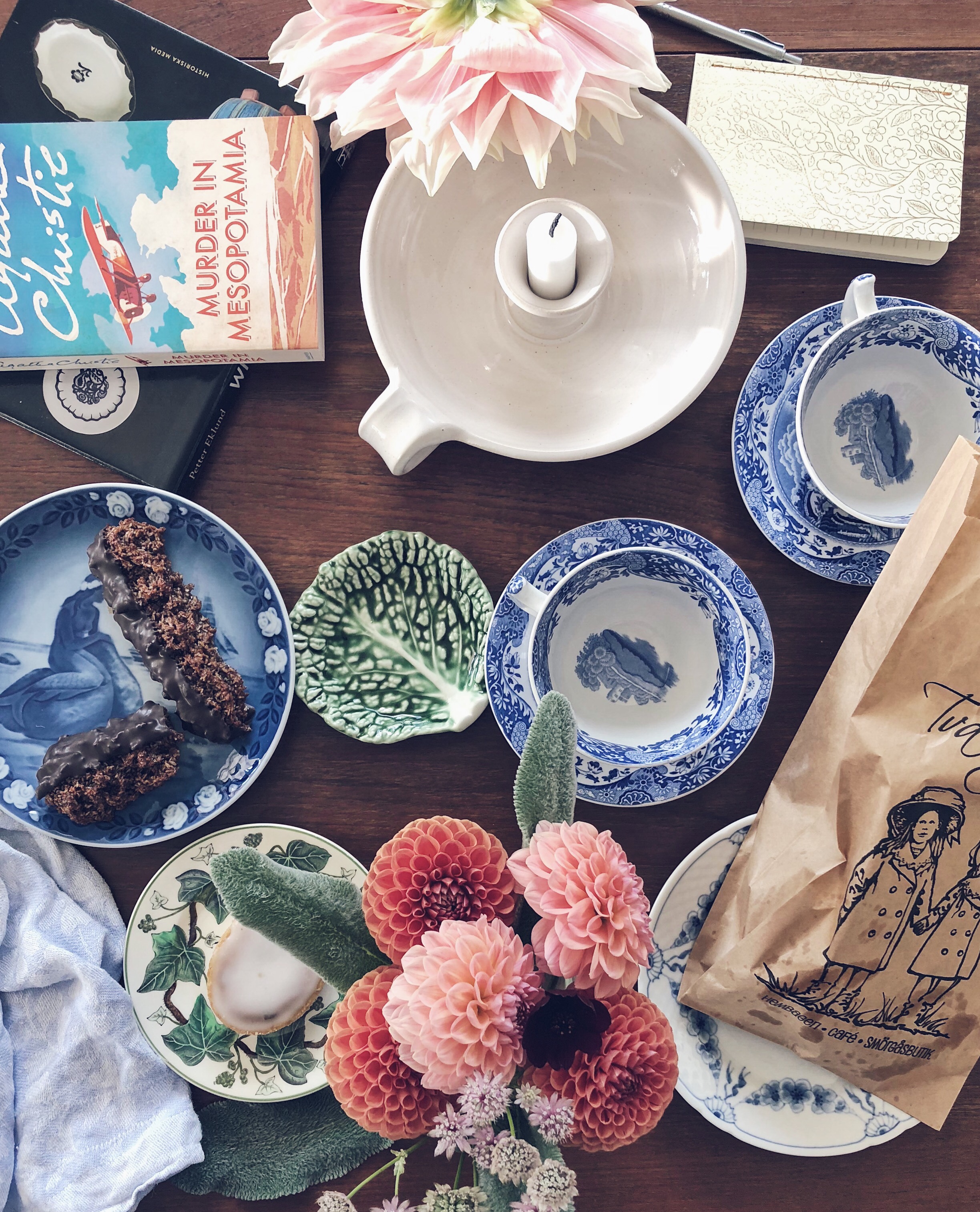 SUNDAY MOOD Söndagsfikat blir extra viktigt när man känner sig lite krasslig och tänker spendera ett par timmar i soffan med filten och mysdeckare. Idag blir det mazarin och chokladkokosbit från favoritkonditoriet – teet ska intas i second hand fyndade Spode koppar.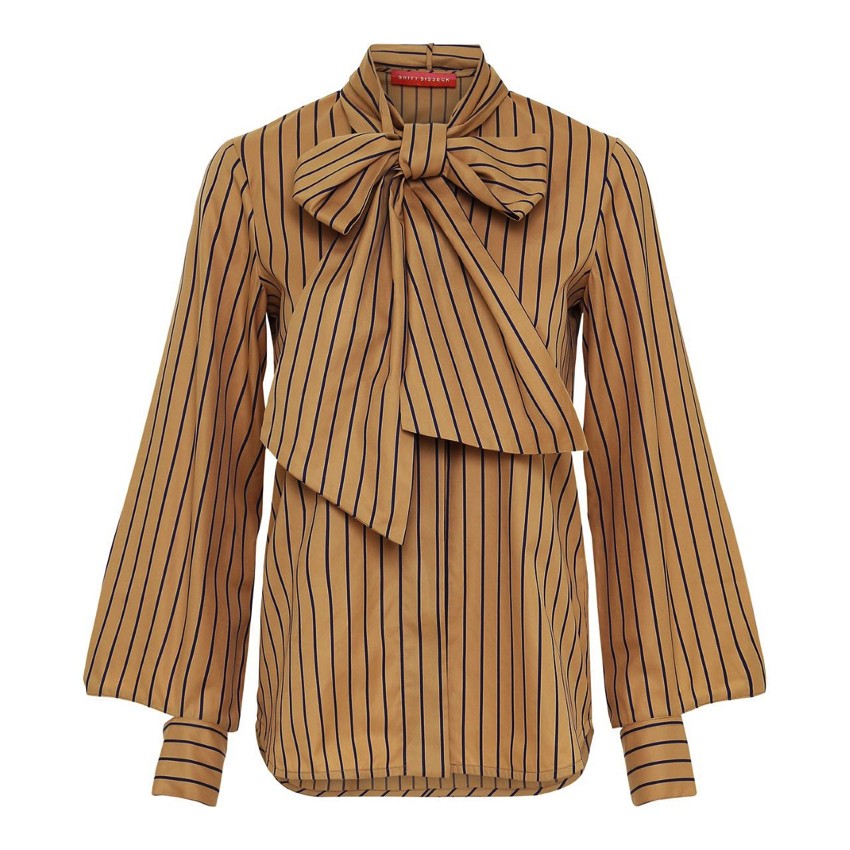 THE BEST VERSION Jag tänker bara knytblus nuförtiden – det är hög tid att skaffa en sådan. Få se om man känner sig bekväm i knytet, snyggt tycker jag i alla fall att det är. Det är ingen brist på valmöjligheter, men frågan är om inte den här modellen är snyggast hittills. Färgerna, kraftig glänsande bomull, storleken på rosett, och så det fräcka avslutet på ärmen, där en del är öppen. Lovely!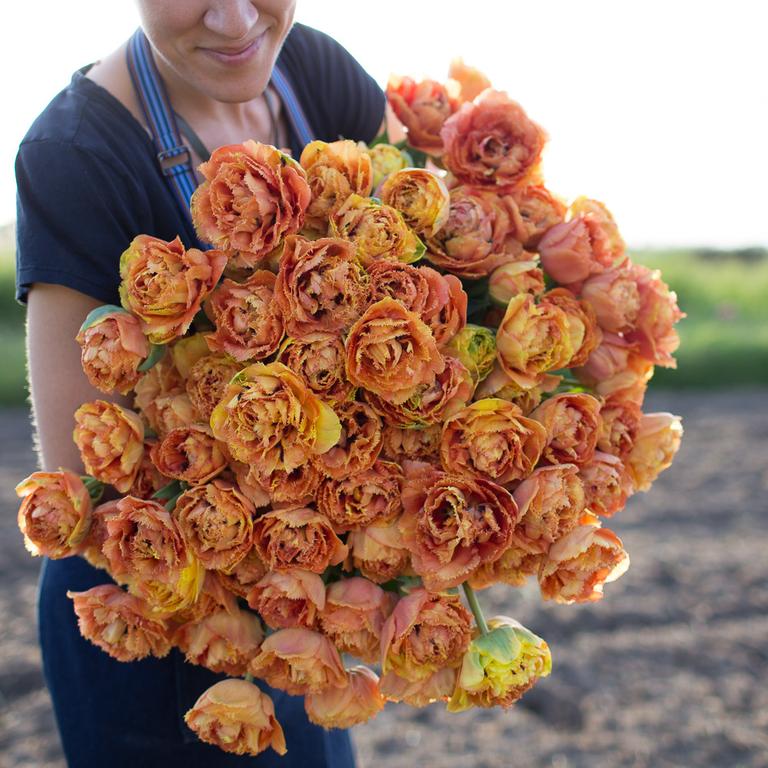 EMBRACE THE SEASON För första gången på länge känns det inte som ett oöverstigligt hinder att gräva ner vårlökar. För jag har bestämt mig för att endast plantera i vår nytillkomna odlingslåda, som fortfarande är full av rosenskära, blomsterkrasse och minisolrosor. Lätt som en plätt att trycka ner de små bruna i den uppluckrade jorden! Istället för att försöka komma underfund med var i rabatterna jag ska klämma in dem, och så blir det ändå inte sådär "moffigt" som man önskar. Jag har valt sorter som förhoppningsvis ska blomma i april – lagom till påsk nästa år. Då vill jag ha både lite aprikos, rosa, vitt och orange, och kanske även en som går åt det svarta hållet. En av de utvalda är tulpanen Sensual Touch. Längtar tills lökarna kommer med posten.  Bild från Floret Flowers 
Vad jag tycker om hösten!