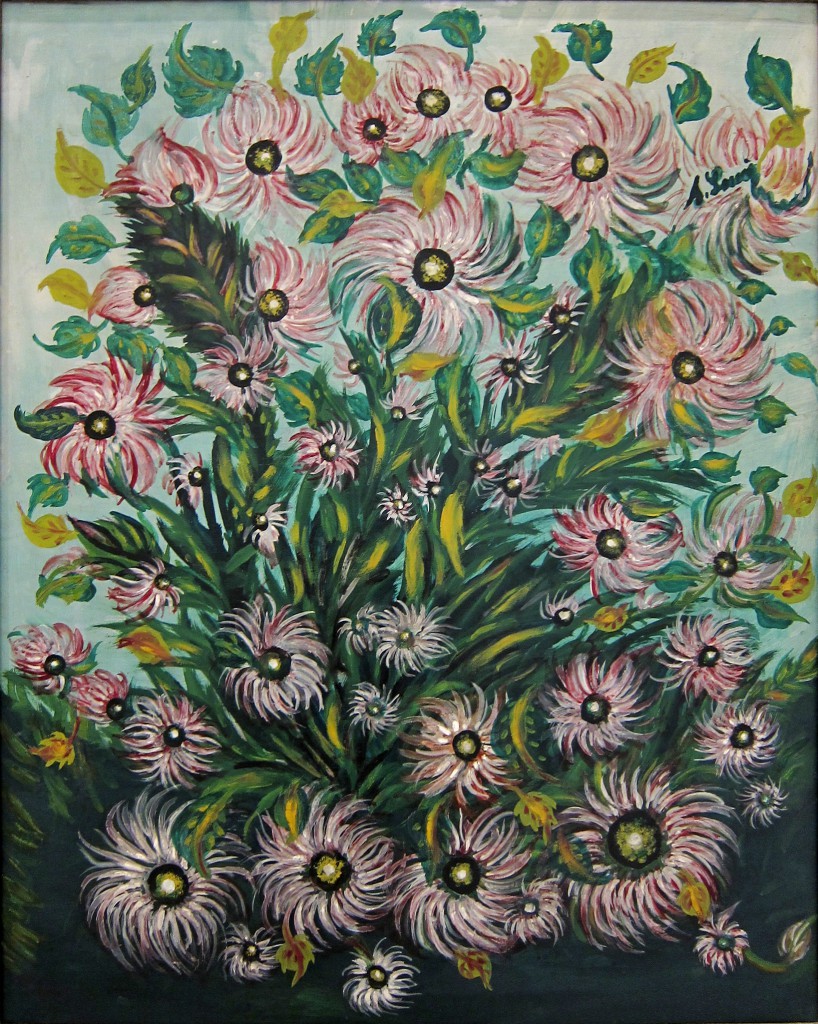 MOOD Tror det var den sista buketten dahlior jag plockade efter gårdagens hagel som smattrade på taket, och de såg faktiskt allmänt ledsna ut redan innan. I år har det sannerligen inte varit en bra säsong för dem med de höga temperaturerna och ständigt gassande sol. Häromdagen spenderade jag några timmar med att städa mitt så kallade loppisförråd, och tog då bort den stora äppellåda jag brukar förvara dem i. Några kvarlämnade intorkade knölar, som jag i våras dömde ut som döda, låg där och tittade på mig. Två av dem var fulla med gröna skott! Då känner man sig lite dum och elak – tänk att de inte fick komma i jord och visa sina vackra blommor. Jag lade försiktigt ner dem i en papperskasse. Att spara till nästa säsong. Målning: Les Dahlias av Séraphine de Senlis.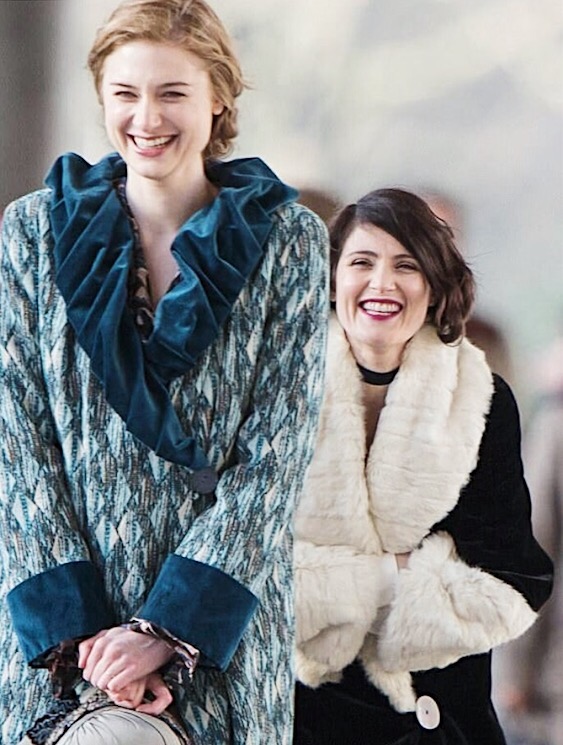 INSPIRATION Jo, det här går jag igång på. Brittiskt drama om kärleksrelationen mellan Vita Sackville-West och Virginia Woolf. Det är 20-tal, Bloomsburykänsla, fantasiska miljöer och åtråvärda kläder. Mums. Jag tänker att här finns mycket att uppskatta och bli inspirerad av. Vita and Virginia har haft premiär på olika filmfestivaler runt om i världen, dock ännu oklart när den får svensk premiär. I rollen som Virigina ser vi Elisabeth Debicki,som man tidigare kunnat se i The Night Manager tillsammans med Tom Hiddleston. Gemma Arterton som porträtterar Vita såg jag senast i Their Finest Hour; en liten pärla till film som utspelar sig i andra världskrigets London.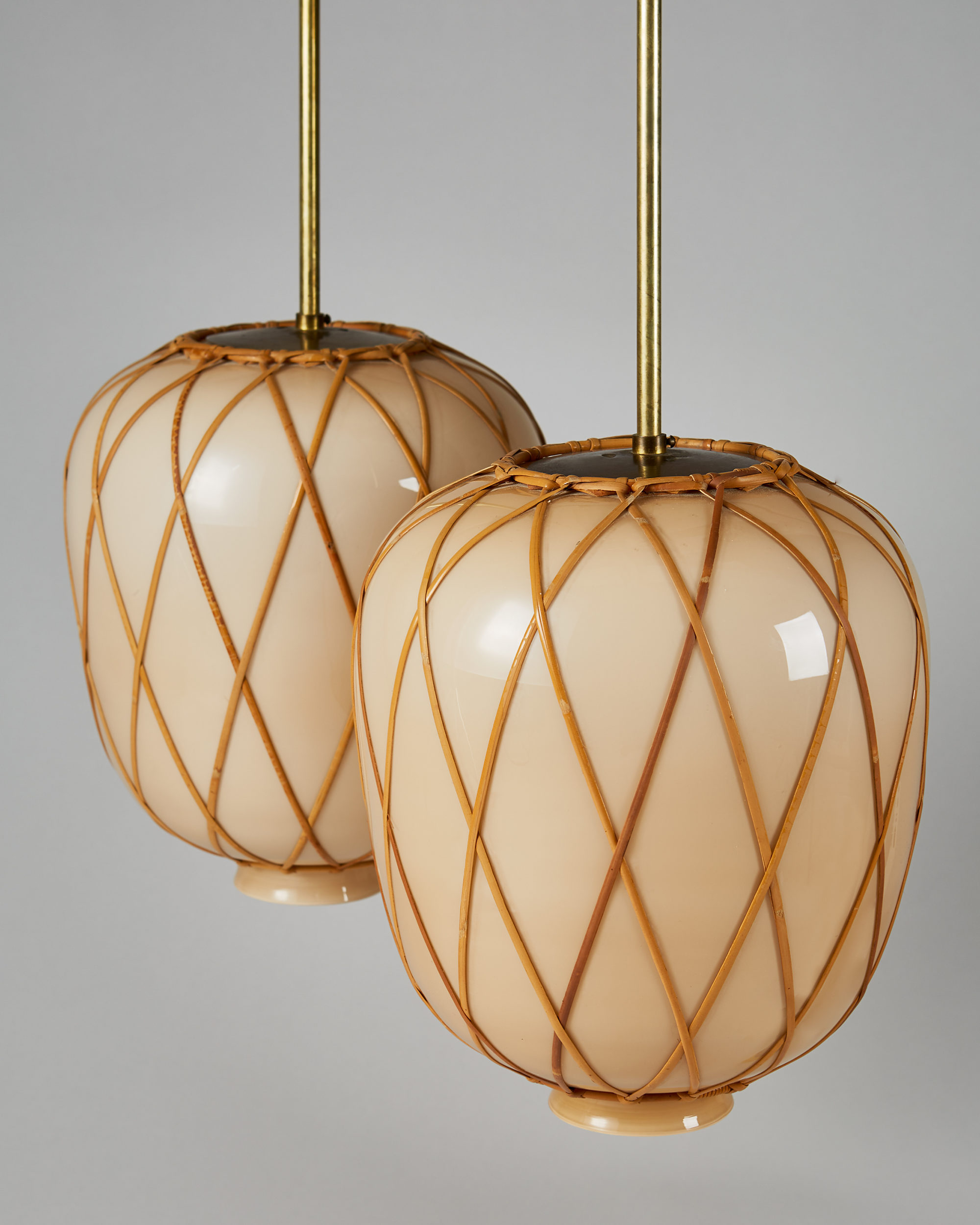 AT AUCTION Lustigt som det blir ibland. För ett litet tag sedan sparade jag ner den här bilden, och när senaste numret av Antik & Auktion landade i brevlådan hade Jenny på von Platen Modern Form lamporna med på sina sidor med Månadens Moderna. Visst är de häftiga? Både funkis och rotting i ett! Rottingflätningen är utförd av Larsson Korgmakare i Stockholm som tillverkar alla Svenskt Tenns rottingmöbler, och har så gjort i alla tider. Lamporna tillskrivs ofta arkitekten Carl Westman, men enligt uppgift från Uppsala Auktionskammare är det formgivaren Harald Notini som är upphovsmakare. Av prisuppgifterna på nätet är detta riktiga dyrgripar, så något direkt fyndläge är det inte att tala om. Men vem vet vad som kan dyka upp? Bild från Modernity.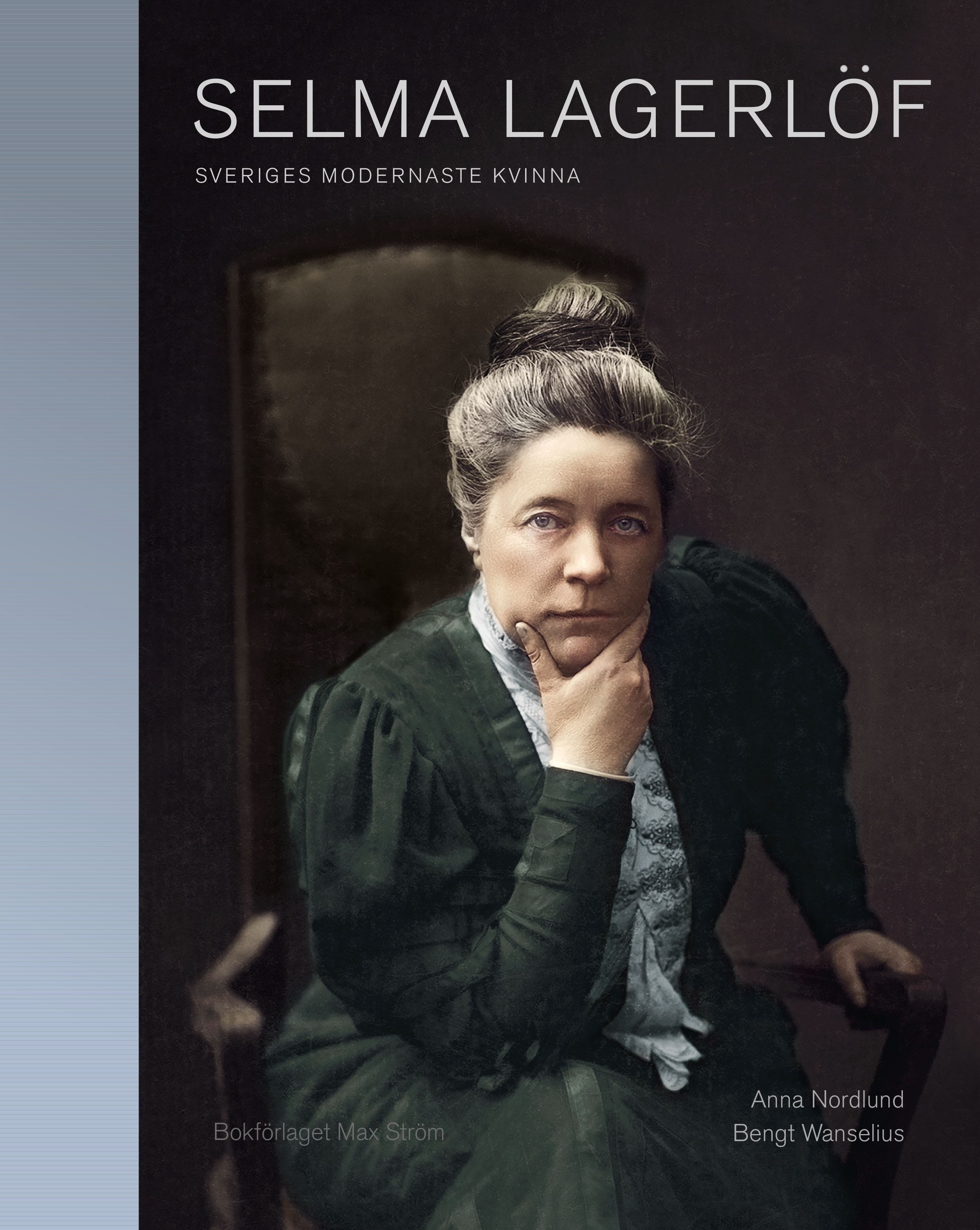 READ Jag erkänner rakt av att jag köper de flesta böcker via näthandeln. Idag var jag och dottern dock i en bokhandel på vårt stora köpcentrum för att leta presentpapper. Jag har alltid tyckt väldigt mycket om både bibliotek och bokhandlar –  det är så mysigt att gå där och titta och känna på böckerna. Vill plocka på mig hur mycket som helst. Habegäret slog till när jag fick syn på den alldeles nya biografin om Selma Lagerlöf. Vilken härlig bok om en spännande kvinna jag vet alldeles för lite om.Det är ett riktigt praktverk; stor och tjock och med massor av bilder i, och ett lyxigt omslag. Får nog bli ett besök till Stadsbiblioteket snart. Visserligen skulle jag vilja köpa alla böcker jag vill läsa, men där får jag hejda mig lite. Låna går också alldeles utmärkt.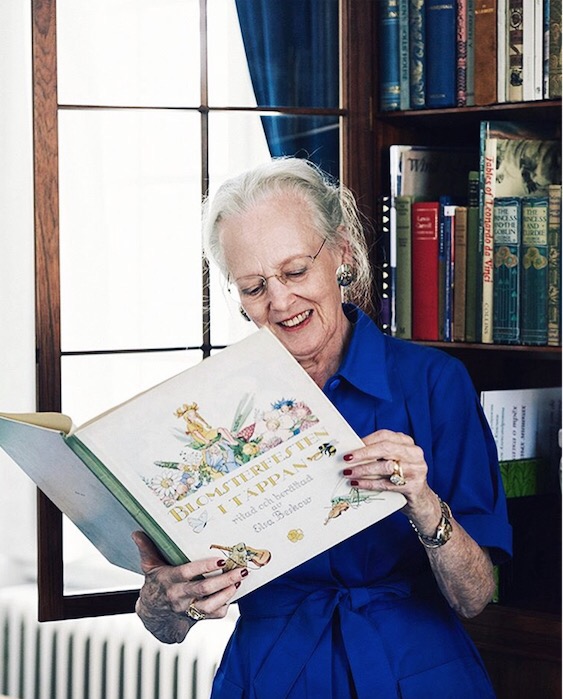 & FAB Hon har sin alldeles egen stil och förutom att vara Danmarks drottning är hon en väldigt konstnärlig kvinna. På torsdag öppnar utställningen Eventyrdronningen i Christian den VIII:s palats på Amalienborg. Här visas mängder av scenografi och kostymer från de föreställningar på bland annat Den Kongelige Teater, som hon medverkat i under många år, bland annat H C Andersens klassiska sagor som Tummelisa och Eldonet. Här finns också hennes ateljé och arbetsbord återskapat så att besökaren ska få en inblick i hennes kreativa arbetsgång. Utställningen pågår ända till den 19 maj 2019, så det finns gott om tid att boka in ett besök.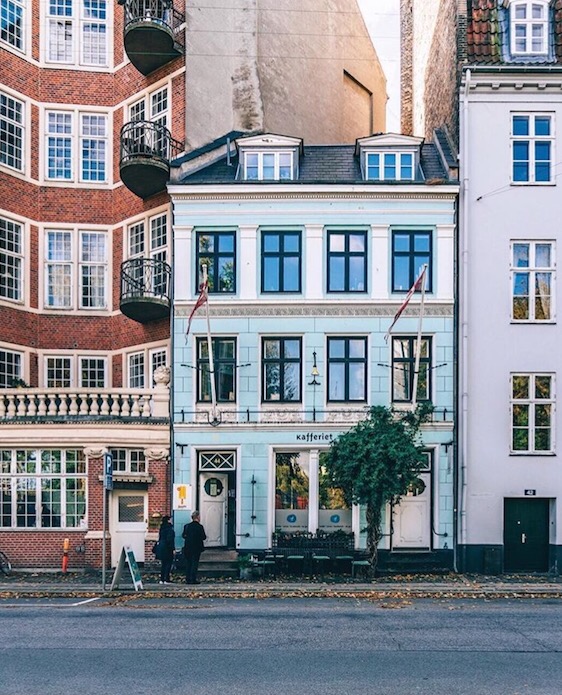 AMORE Visst är det så att vi får väldigt mycket Köpenhamn via Instagram. Alla älskar ju "Byen" och Danmark. Eller åtminstone de filtrerade bilderna av inneställen med avocadosmörgåsar och exklusiva kläder. Här finns inget utrymme för det Danmark jag som skåning/dansk tar stor del av via de danska nyhetsprogrammen. Ett land med en helt annan politisk debatt än vad vi ser här i Sverige. De tycker ju generellt att vi är mesiga gällande mycket här i vårt avlånga rike. I dessa märkliga valtider kan jag inte låta bli att fundera över om vi kanske kan lära oss något av deras "rakt på" och orädda sätt att diskutera och samarbeta sinsemellan istället för den sandlådementalitet som verkar råda på vår sida om Sundet, och som skapat det politiska dödläge vi nu ser. Att föra dialog brukar kunna vara både mer givande och avslöjande än tystnad. Nåväl, det var ju egentligen inte det bilden ovan anknyter till, utan ett tips på en stark kandidat till "Byens" beste kaffe! Kafferiet ligger på Esplanaden, en liten nätt promenad från Amalienborg. Efter en kik in i de kungliga gemaken blir en riktigt god fika här en mysig avrundning.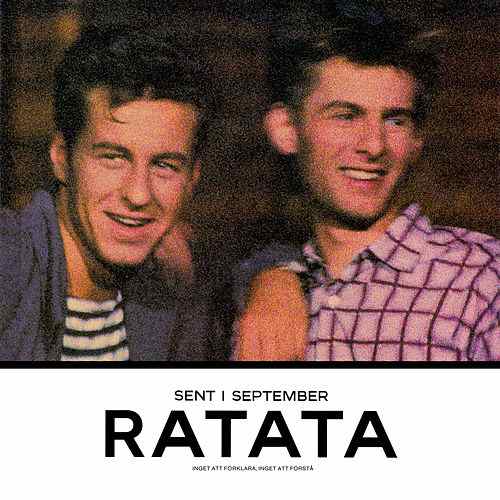 LISTEN TO Om vi nu försöker knyta ihop inlägget så anspelar rubriken förstås på Ratatas album  med samma titel. Minns ni dem?  Väldans kär i dem båda – frågan var väl vem av dem som var snyggast. Så många bra texter, och ja, jag måste ha lyssnat mycket på dem för jag kan fortfarande orden utantill. Passligt att jag upptäckte dem precis där i de mottagliga tonåren –   I dina ögon Mauro, eller kanske Johans. Det bara måste bli så att jag tar mig en nostalgisk resa genom deras diskografi från sent 80-tal in i tidigt 90-tal den här hösten!